The PRZRR tender agency, which specializes in preparing documents for participation in government procurement through ProZorro, has ordered a budget informational website and design. The main task of the website was to conduct market testing of tender document preparation services with minimal costs for the budget.
Website Development
for Legal Firm PRZRR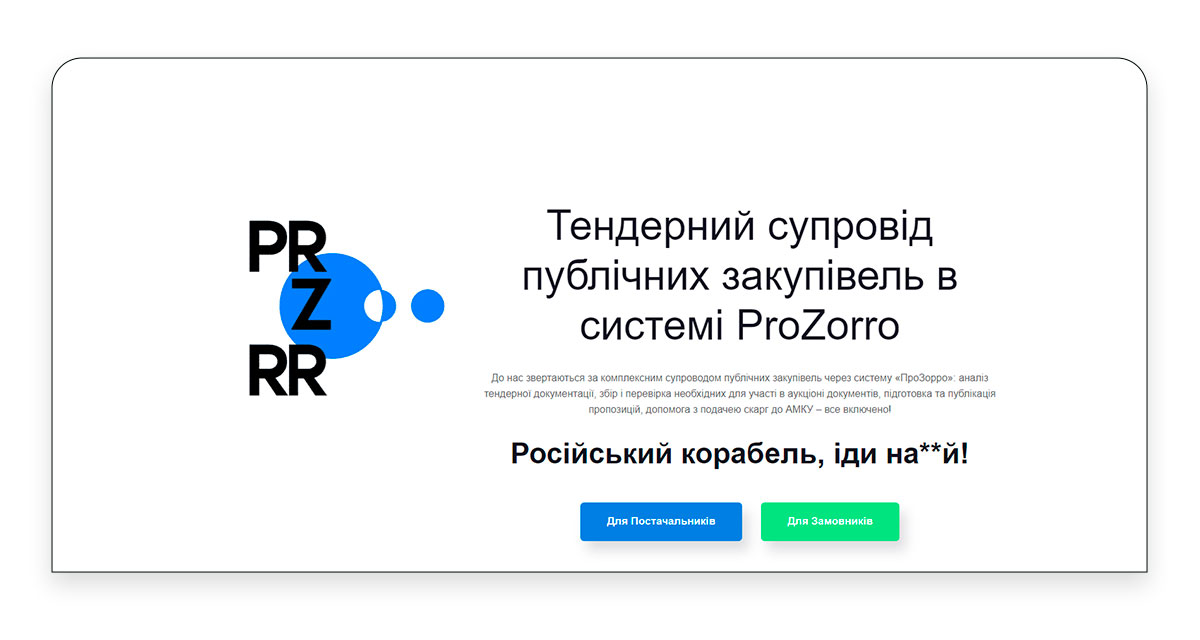 We are excited to showcase one of our recent projects – the website for a legal services company in Ukraine. Our team of experienced developers, designers, and marketers worked closely with the client to create a modern, functional, and user-friendly website. The website features a clean and professional design, easy navigation, and clear calls to action.
As part of the website development services, basic SEO optimization work was carried out, which eventually ensured its first positions in Google search results. The relatively weak competition and narrow focus of the services made SEO affordable but highly effective marketing move, which accounts for more than 70% of the company's orders.