We developed a mobile app for iOS and Android to enhance users' experience with our smart locks. The Spark Keys app supports Bluetooth, Wi-Fi, RFID, and NFC technology. Our team conducted thorough testing, including manual, automated, security, and access control testing at every stage of development. Ontario.Marketing created a user-friendly UX & UI design, thanks to high-tech custom solutions.
*The product was developed by the Ukrainian division of Ontario.Marketing – Owlab.
Software for Safe Smart Door Locks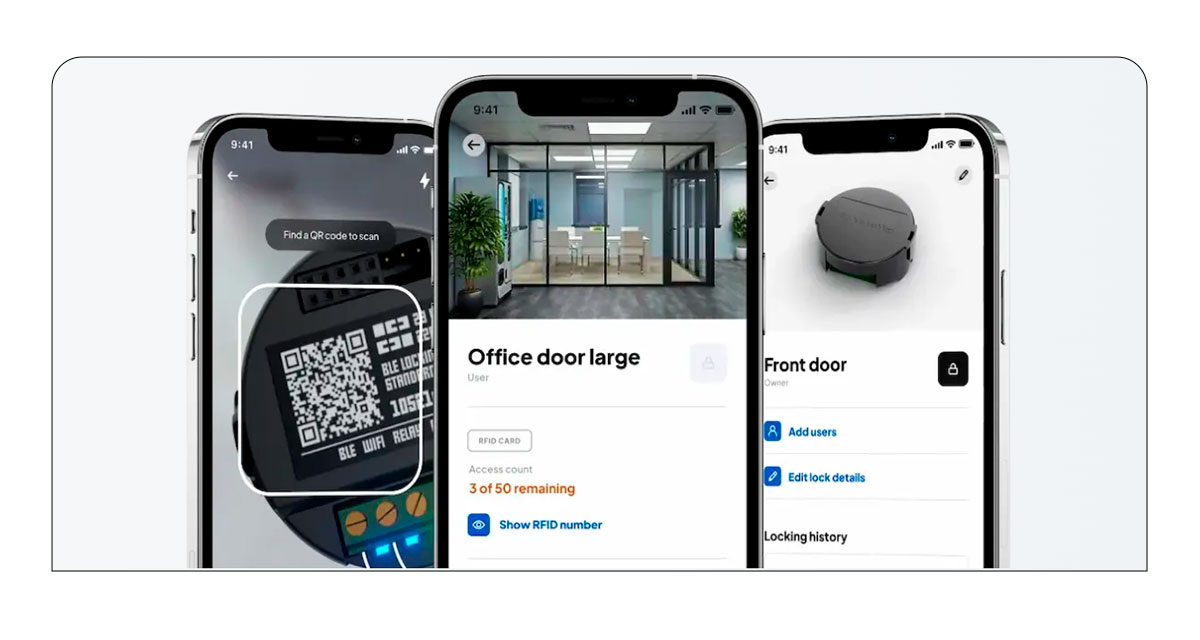 Smart locks for offices and personal use
Time spent on the project
React/Redux, Django, Python, Swift, Firebase, Kotlin, NFC, MVVM Architecture
Our Software for Safe Smart Door Locks comes with many essential features. Users have access to a wide range of settings, enabling them to manage their locks with ease. With the ability to track logging history, owners can easily monitor who opened the door and at what time.
Users can also provide temporary or permanent access to other users, regardless of their location. This means that owners can easily give or revoke access to their device from anywhere in the world.
To simplify the management of electronic keys, users can add a device photo, name, and address. This feature also enables devices to be displayed on the map in the app, making it easier to locate the correct electronic key.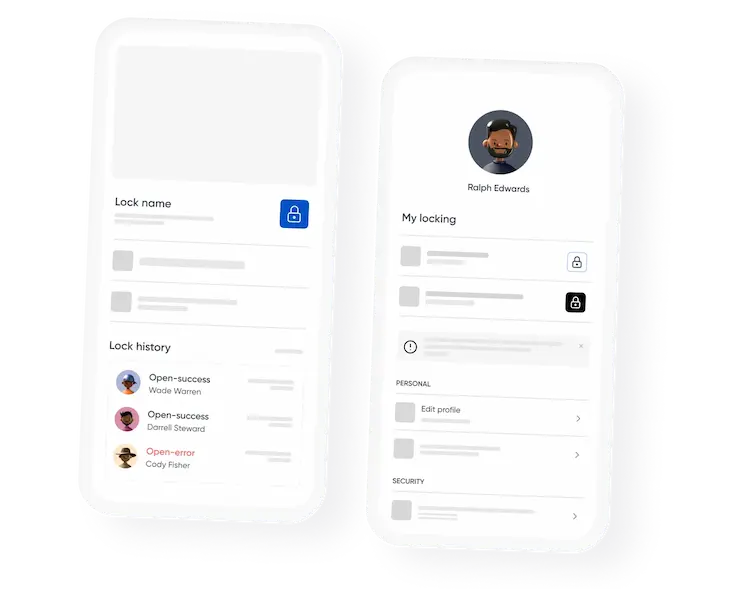 Our application boasts the following features:
Convenience: Open your door with just one click on your smartphone, even without an internet connection.
Flexibility: Enjoy a broad range of device settings and interaction options.
Simplicity: Keep all your keys within easy reach, and track their usage with our mobile app.
Reliability: All keys are securely stored on your phone and protected with our app.
Global reach: Control your lock remotely, and share personal digital keys with family members or office staff, even when you're away from home.