We have developed Prorab, an e-commerce platform specializing in distributing and selling products for the DIY (do-it-yourself) segment. Prorab offers a user-friendly online store with a convenient interface. Customers can enjoy various features such as the option to request a consultant's call, round-the-clock online support, and the ability to create a personal account to track their order history and current purchases. 
Additionally, Prorab is powered by a custom-built engine that utilizes web scraping technology to gather pricing information from open sources. This allows the platform to automatically update product data based on information received from suppliers. As a result, customers can trust that the prices displayed on Prorab are accurate and up-to-date, ensuring a seamless shopping experience.
*The product was developed by the Ukrainian division of Ontario.Marketing – Owlab.
Online Store for the DIY Prorab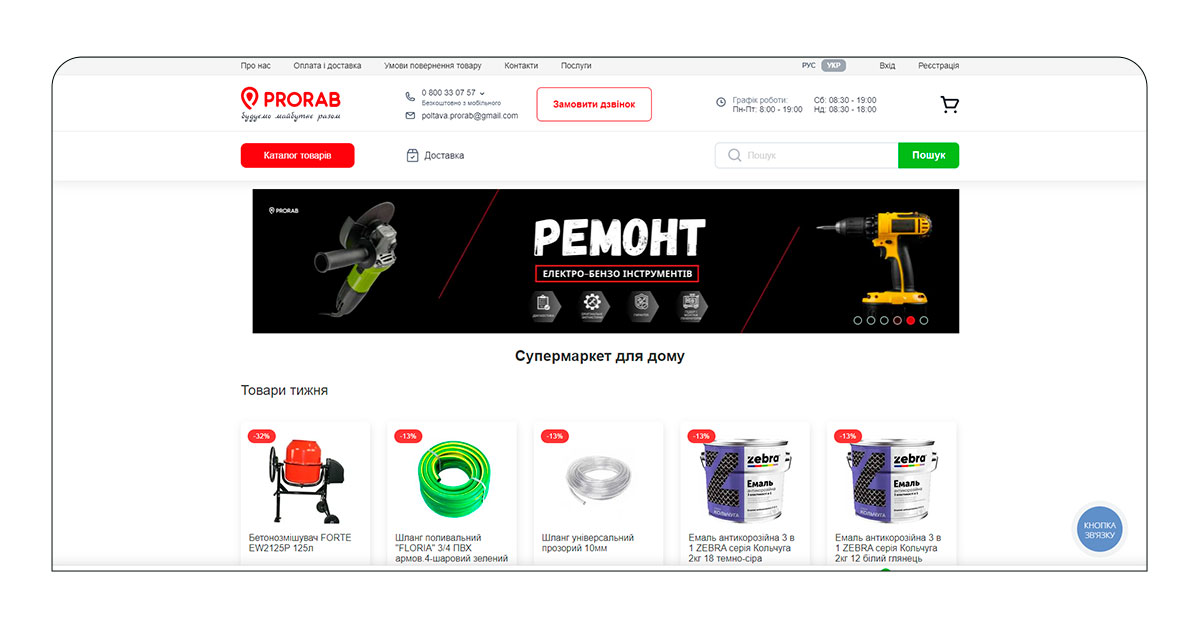 eCommerce, building materials (DIY) niche
Time spent on the project
Java, React, Django, Python, REST API integration in 1C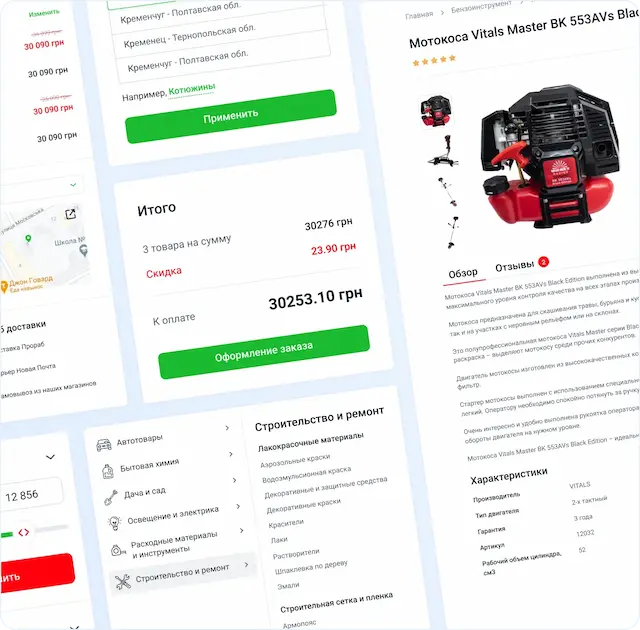 Features for potential clients:
Automated updating of prices and availability of goods
The ability to purchase a good in one click
Convenient checkout (the order form) for customers
Building lists of recommendations for customers based on their own views
Connection of all popular forms of payment for purchases in the region
Features for managers of offline stores and warehouses:
Up-to-date information on prices and availability of goods in warehouses and shops
Full description of goods and all their characteristics
Placing orders in 1C
Customer survey: personal information about the customer, personal discount, notes, as well as information about how the customer found out about the store (which is very useful for analyzing the effectiveness of advertising)
Calculating KPI of managers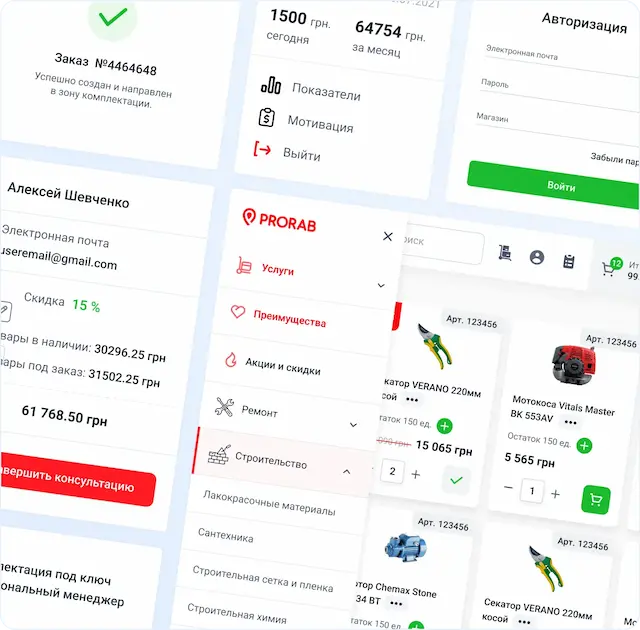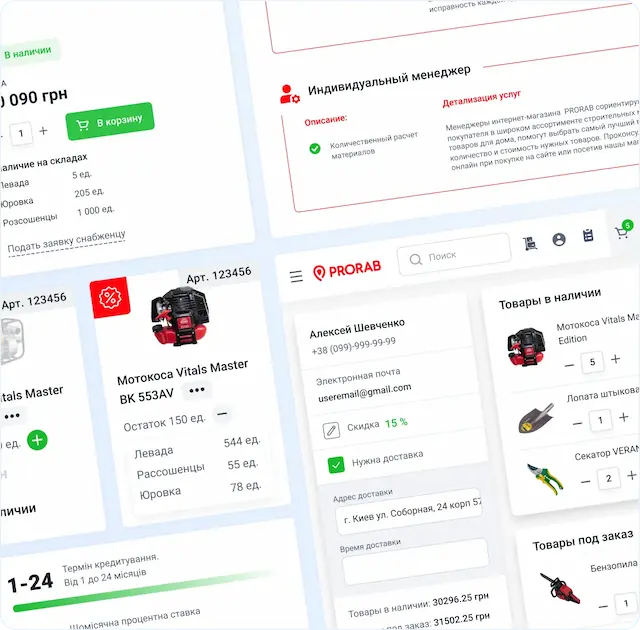 Implementation of more than 15 parsers that constantly monitor the prices and availability of products from competitors
An optimized database that includes more than 10 thousand product names and a client database for more than 2 thousand customers, which is constantly growing and ready to scale